Pastor R.B. Thieme, III
We provide an academic environment for serious students of the Word of God in the north Texas region to assemble and hear Pastor R. B. Thieme III, pastor of Berachah Church, teach Bible doctrine via a live audio/video connection.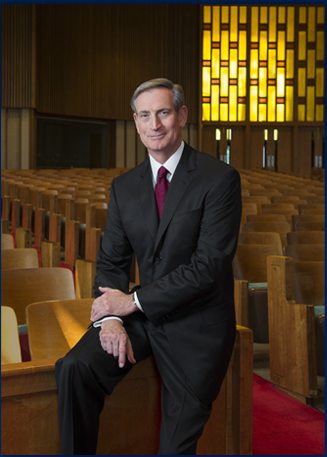 Prior to becoming a pastor, R. B. Thieme III had a distinguished career in the U. S. Army, serving as an Infantry officer, Airborne Ranger, and a tactical and strategical intelligence officer. He left the army as a major and enrolled in Western Seminary in Portland, Oregon. He graduated Magna Cum Laude in 1987 with Masters degrees of Divinity and Theology. Upon completion of seminary in 1988, he joined R. B. Thieme, Jr., Bible Ministries as the editor-in-chief. He continues to serve as president of the Ministries as well as pastor of Berachah Church.